Dean Winter MP
Member for Franklin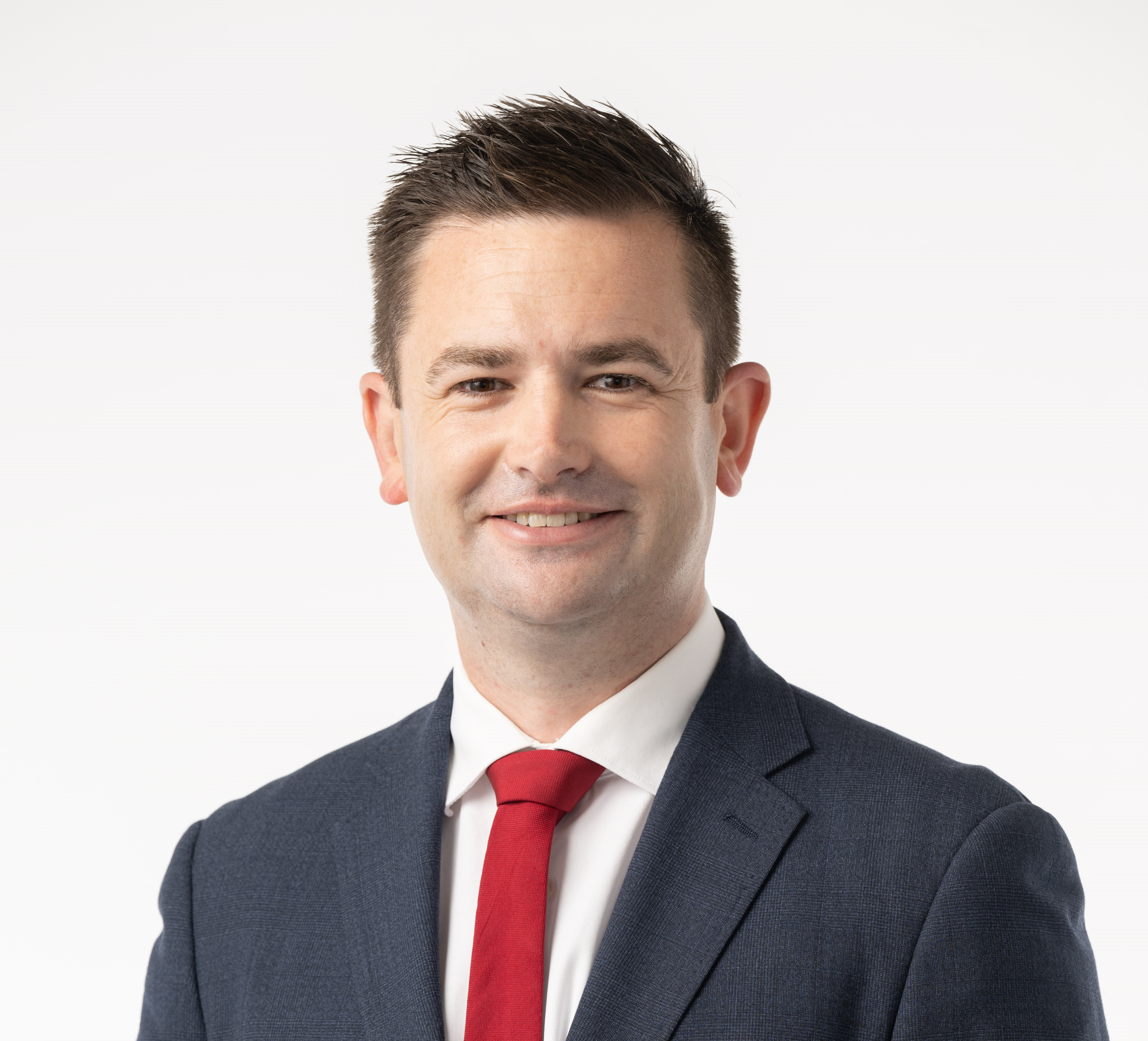 Dean Winter MP
Member for Franklin
My focus has always been on making life better for Tasmanians and offering them the best services possible. 
I entered politics as a councillor in Kingborough, where I was raised and educated and where I live with my young family. At the age of 33, I was elected the youngest mayor in Kingborough's history in 2018 and I entered Parliament as Member for Franklin in 2021.
Being able to step up into public life and help shape my community is a great honour.
While I was mayor, our council accelerated its program to improve roads, footpaths and public toilets. We built the state's best playground at Kingston Park, we fixed water quality at Blackmans Bay Beach and designed and funded the rebuild of Kingston. 
When I moved from local government to Parliament, my philosophy and my objective remained the same. I want all Tasmanians to have the opportunity to build a good life for themselves and know they are part of a society that cares about them.
Before I entered politics I worked at the Department of Treasury and Finance and in private industry. I understand that a strong society needs a strong economy. 
Tasmanians deserve good, well-paid jobs and this means we need thriving industries and businesses. Sensible policies create success for everyone. 
Thanks to our vast resources, our state has enormous potential. These resources belong to all Tasmanians and they must benefit from them, especially through fair energy prices.
As a father of two children, I am passionate about education and ensuring future generations can make the most of opportunities in our beautiful state.  
Contact Dean
Shop 86, Channel Court Shopping Centre, Kingston TAS 7050
(03) 6212 2361