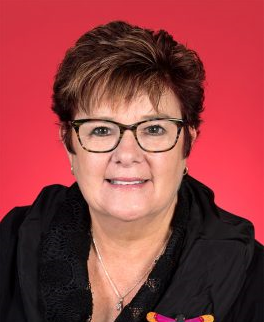 Senator Anne Urquhart was born in Latrobe, Tasmania in 1957 and raised in nearby Ulverstone and Gawler.
Anne has been married to Graham Urquhart for about four decades and they have two children and four grandchildren. Anne began her working life in the late 1970's at Simplot, a vegetable processing factory in Ulverstone.
Her involvement with the Union movement began in 1979 when she joined the Food Preservers Union, which later amalgamated to become the Australian Manufacturing Workers Union. Anne took on the role of Organiser with the Union in 1990 and one of the first battles she faced as a Union Official was gaining credibility amongst a predominantly male workforce who were not used to rallying behind a woman.
In 2004, Anne was elected to the position of State Secretary of the AMWU, the first female State Secretary in Australia and relocated to Hobart fill the position. After 28 years of representing workers in the fight for fairer pay and conditions, Anne was sworn into the Senate on 1 July 2011 where she continues her stand against discrimination and inequity.
In October 2013 Anne was appointed to the position of Deputy Opposition Whip in the Australian Senate and in 2016 was appointed Chief Opposition Whip, a position she still holds. Anne is also a current member of the Community Affairs References Committee, the Environment & Communications References Committee, the Standing Committee for Selection of Bills and the Standing Committee for Senators' Interests.
Recent inquiries Anne has been involved in include the 2019 Robodebt inquiry which helped to shed light on critical questions about the Liberals unfair robodebt collection that otherwise would have gone unanswered by Scott Morrison. Currently the Community Affairs References Committee is inquiring into GP shortages across regional and rural Australia. Anne knows regional Tasmania deserves better – because your postcode shouldn't affect your access to basic health care.
Contact Anne
1-3 Rooke St, Devonport 7310
(03) 6423 1933